UK Tandem Skydive Specialists
First time Skydiving
for London, East Anglia
& the Midlands
Proud of our award winning reputation for excellence!
HOW HIGH DO YOU
WANT TO GO?
15,000ft or 10,000ft, whatever you decide it'll be an experience you'll remember forever!
15,000FT
2.8 Miles High
60 SECONDS FREE FALL
5 MINUTE, 120MPH
PARACHUTE RIDE
Our ultimate tandem skydive experience and the highest in the UK.
Prices start from £239
Available Weekends only
10,000FT
1.9 Miles High
30 SECONDS FREE FALL
5 MINUTE, 120MPH
PARACHUTE RIDE
Our more traditional tandem jump experience that will leave you buzzing.
Prices start from £179
Available every day we're open
JUMP GURUS

TANDEM INSTRUCTOR
Chris
---
Total Jumps
11,500
---
WHAT OUR CUSTOMERS SAY
"What can I say. Chris was the best skydiving instructor I could have hoped for and more. One word: AWESOME!!"
MEET OUR OTHER JUMP GURUS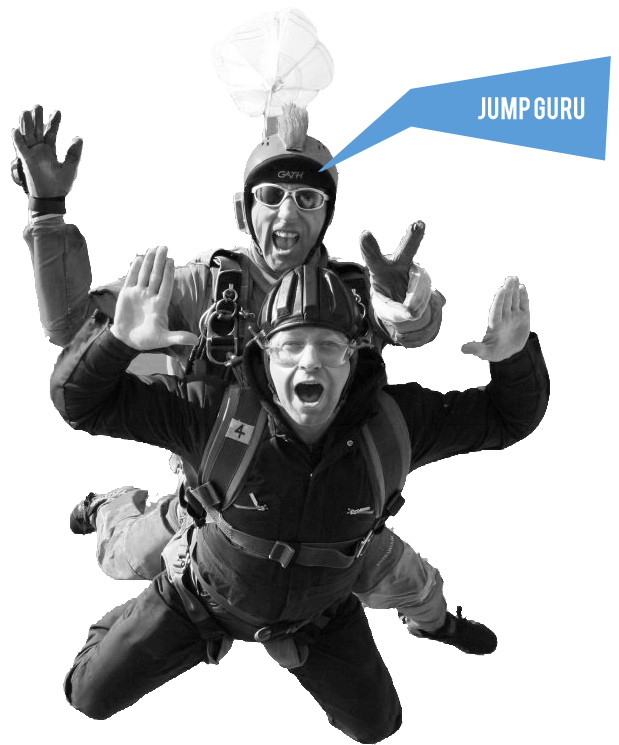 WHY US?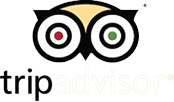 Rating:

5.0

|

1537

Reviews

The most amazing experience , instructors make you feel so at ease. Would do it again in a heartbeat

R5928TDjadew


9/18/2020

Second jump and it by far surpassed all expectations - Chris was amazing and all I did was giggle with the Adrenalin and beauty of freefalling through a rainbow. Just... read more magic.

187aliciat


9/17/2020

Absolutely amazing!
Honestly one of the best experiences in my life - would strongly recommend. Marius jumped with me and made me feel super relaxed and happy! Thank you... read more so much!

monicalJ8857SP


9/16/2020

Exhilarating!

Similar to boarding a commercial airliner--to undertake a tandem skydive is to entrust your existence into the hands of another.

I was fortunate enough to... read more have a great instructor–Steve S–who clearly explained everything, reminded me of my duties, made sure I understood, and then reminded me to enjoy the jump. Cool guy.

Can't tell you how much the experience comes down to confidence--being able to fully enjoy the jump safe in the knowledge that the Captain is competent. Can't speak for the other instructors but you're probably lucky if you get Steve. Top man!

N.b. the centre is not so much North London as it is North of London (Cambridgeshire).

TrAd_MarkH


9/16/2020

Definitely would do it again - staff were incredibly friendly and professional and made me feel at ease the whole time. Would recommend to anyone!

bradleyburgesss


9/16/2020

What an experience, one I will never forget and so glad I did it.
Five of us booked this to raise money for my brother in law's cancer treatment... read more so lets say it never entered any of our minds to do a skydive until then.
The whole team manage the Covid-19 safety extremely well, hand sanitiser and face masks worn when nearing our instructors.
My instructor was Gary and what a gem he is, super kind, reassuring and helped me feel as ease. I was so nervous and Gary helped me stay calm. You can tell all the instructors love their job and are all so experienced.
Long day but you are prepared to wait and time flys by. I cant explain the feeling after you first jump, but it is surreal and i would recommend to anyone who isn't sure because of their nerves, to just do it, you don't regret it.
I would love to say I would do it again, but I think once is enough!! Thank you to everyone at North London Skydiving Centre.

zoeyxx67


9/16/2020

the whole day is one i'll never forget,due to the covid pandemic ,take a packed lunch ,drinks ect ,as its a first come first served basis ,it can be a... read more long day.But plenty to see and watch .
Truly an experience of a life time ,that i cant wait to do again as soon as possible !
We got lucky with the weather ,an unusually warm sunny september day .I jumped at March Cambridgeshire ,which is the start of the Fens ,so a very flat ladscape ,giving great views in all directions ,especially at 15000 feet!!
Had nothing but confidence in all the crew at the airfield ,all very professional,and friendly ,never felt compelled to write a review before ,but ive never had an experience like this before !
A big thanks to Gary Small ,my instructor on the day ,a

dlmkanu


9/15/2020

Amazing experience there is nothing like it and I can't explain how alive I felt during and afterwards....the team at the Centre are amazing they are so helpful and friendly... read more and you feel so safe and secure all you have to do it sit back and enjoy the ride - and wow what a ride.....thank you thank you thank you xx

T9868WPsuep


9/14/2020

Awesome experience! It went very smooth and it was well organised with clear direction what to do.
Marius was excellent instructor and was taking great care.
Everyone was following... read more Covid-19 safety measures as should be.
I will do it again!
Definitely recommend to everyone!

martinak890


9/13/2020
OUR LOCATION
Chatteris Airfield, Block Fen Drove, Wimblington, March, Cambridgeshire. UK.
!
Sat Nav postcode: PE15 0PL
North London Skydiving Centre is ideally positioned just outside the controlled airspace zones for London Stansted, Luton, Heathrow and Gatwick - meaning we can genuinely get the altitudes we advertise (weather permitting) without any air-traffic control restrictions.
Drive time from the M25 London orbital motorway, or from the Eastern side of Birmingham, is about 90 minutes.
If travelling by train head for March railway station. The airfield is then a short taxi ride (about 10 minutes) from the station.

CONTACT US
ELIGIBILITY CHECK LIST
TO TAKE PART YOU MUST BE...
• Aged 16 or over. There is no maximum age but those under the age of 18 will need written parental consent using *BPA Form 106.
• Able to sign *BPA Medical Form 115A, or obtain doctors consent using *BPA Form 115B.
• Of reasonable proportions and weight limit of no more than 16 stone (102Kg) fully clothed.
Similar rules apply to all centres within the UK.