UK Tandem Skydive Specialists
First time Skydiving
for London, East Anglia
& the Midlands
Proud of our award winning reputation for excellence!
HOW HIGH DO YOU
WANT TO GO?
15,000ft or 10,000ft, whatever you decide it'll be an experience you'll remember forever!
15,000FT
2.8 Miles High
60 SECONDS FREE FALL
5 MINUTE PARACHUTE RIDE
Our ultimate tandem skydive experience and the highest in the UK.
Prices start from £249
Available Weekends only
10,000FT
1.9 Miles High
30 SECONDS FREE FALL
5 MINUTE PARACHUTE RIDE
Our more traditional tandem jump experience that will leave you buzzing.
Prices start from £189
Available every day we're open
JUMP GURUS

TANDEM INSTRUCTOR
Chris
---
Total Jumps
11,500
---
WHAT OUR CUSTOMERS SAY
"What can I say. Chris was the best skydiving instructor I could have hoped for and more. One word: AWESOME!!"
MEET OUR OTHER JUMP GURUS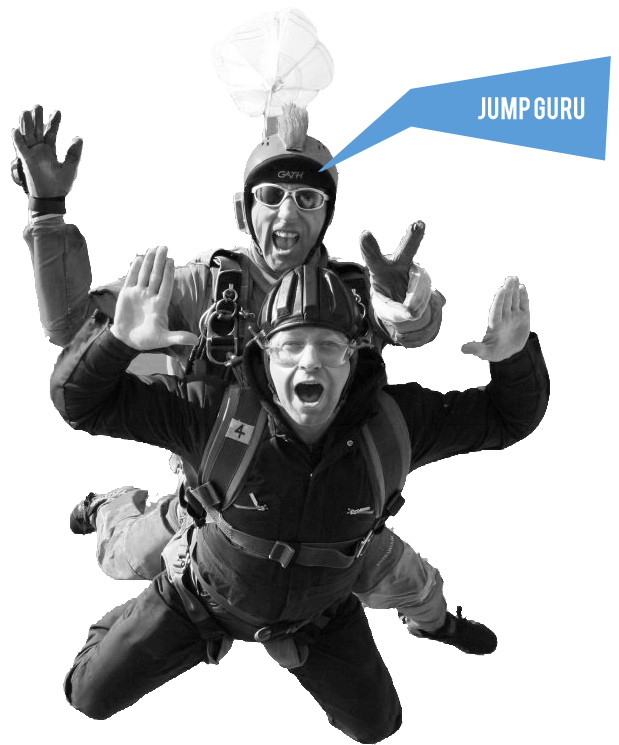 WHY US?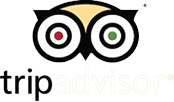 Rating:

5.0

|

2042

Reviews

I throughly enjoyed the day from day to finish. The experience was unforgettable and the instructors were amazing, A absolute must do!

L7757IOtoml


June 29, 2022

Cannot recommend enough. If you are thinking of doing this experience, let me tell you. BOOK IT NOW!

So stupidly I decided that it would be a great idea... read more to throw myself out of a plane for charity, in memory of my dad. Living local to North London Skydiving Centre, I decided this is where I would book. By the way, I'm petrified of heights.

I arrived at 7.30am as advised and filled out the necessary paperwork. I was jumper number 14.

About half 8, watched the video and had the brief of what is required, then all I had to do was wait.

I managed to grab a coffee and a bite to eat from the on-site cafe. I was in the third flight.

Weather was kind for me.

Tim was absolutely fantastic. Very reassuring, and clear and concise with his instructions.

So we rose to 10000ft and levelled out. Tim and I were last out of the plane, and whilst hanging out waiting to drop isn't the best experience for me, within moments onto the free fall the adrenaline took over and I immersed myself into the experience. All I can say is wow. The most exciting and exhilarating thing I have ever done.

Tim had briefed me on what to do during the free fall and I think this is why I managed to enjoy it so much. Once the canopy was open, we could talk and he was pointing out things and chatting to me the whole time. I even got to take control of the canopy.

This is by far the best thing I have ever done, and one off the bucket list. You have to experience it.

I even paid the extra to have the videos so I can relive the experience whenever I want, and I would do it again in a heartbeat.

Best experience ever!

Matthew M


June 29, 2022

Love it!!! Well organized, I arrived early (20min before opening) I was 12 in queue to jump/ 3rd lift.
Amazing experience, worth of money
Briefing very short to the... read more point. Instructors very nice, friendly and professional. Free fall is amazing- best 30 seconds of my life.

BarbraBB


June 29, 2022
OUR LOCATION
Chatteris Airfield, Block Fen Drove, Wimblington, March, Cambridgeshire. UK.
!
Sat Nav postcode: PE15 0PL
North London Skydiving Centre is ideally positioned just outside the controlled airspace zones for London Stansted, Luton, Heathrow and Gatwick - meaning we can genuinely get the altitudes we advertise (weather permitting) without any air-traffic control restrictions.
Drive time from the M25 London orbital motorway, or from the Eastern side of Birmingham, is about 90 minutes.
If travelling by train head for March railway station. The airfield is then a short taxi ride (about 10 minutes) from the station.

CONTACT US
ELIGIBILITY CHECK LIST
TO TAKE PART YOU MUST BE...
• Aged 16 or over. There is no maximum age but those under the age of 18 will need written parental consent using *BPA Form 106.
• Able to sign *BPA Medical Form 115A, or obtain doctors consent using *BPA Form 115B.
• Of reasonable proportions and weight limit of no more than 16 stone (102Kg) fully clothed.
Similar rules apply to all centres within the UK.