UK Tandem Skydive Specialists
First time Skydiving
for London, East Anglia
& the Midlands
Proud of our award winning reputation for excellence!
HOW HIGH DO YOU
WANT TO GO?
15,000ft or 10,000ft, whatever you decide it'll be an experience you'll remember forever!
15,000FT
2.8 Miles High
60 SECONDS FREE FALL
5 MINUTE PARACHUTE RIDE
Our ultimate tandem skydive experience and the highest in the UK.
Prices start from £239
Available Weekends only
10,000FT
1.9 Miles High
30 SECONDS FREE FALL
5 MINUTE PARACHUTE RIDE
Our more traditional tandem jump experience that will leave you buzzing.
Prices start from £179
Available every day we're open
JUMP GURUS

TANDEM INSTRUCTOR
Chris
---
Total Jumps
11,500
---
WHAT OUR CUSTOMERS SAY
"What can I say. Chris was the best skydiving instructor I could have hoped for and more. One word: AWESOME!!"
MEET OUR OTHER JUMP GURUS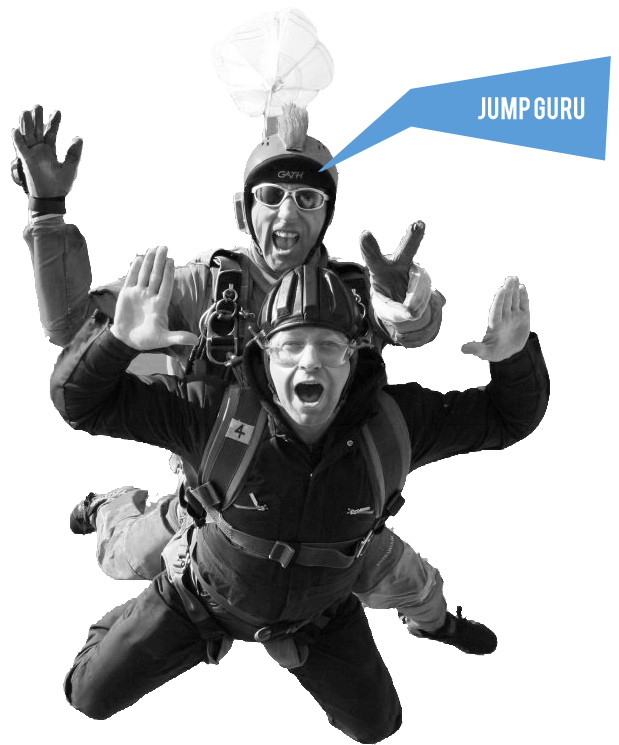 WHY US?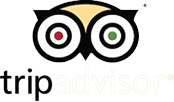 Rating:

5.0

|

1537

Reviews

Leave plenty of time for the event but the experience is unreal! The team were very friendly and enjoyed the whole experience!

Ajay M


10/20/2020

Had a great time and it was an amazing experience. Marius did a great job and it couldn't have been in a safer environment.

318bogdanm


10/19/2020

I can honestly say that the sky dive was a life changing experience. I can't thank the team at the centre enough for giving me a moment I will never... read more forget. Especially Gary the instructor for making me fill at ease and enjoy the experience to the max and for pulling the cord of course.. I would highly recommend to anyone that the centre is the place to go and I'm sure I've inspired a few of my friends and family to enjoy the experience too. Once again thank you all at the centre.

Innzy


10/19/2020

Favourite part was the anticipation exiting the plan with no control being attached to a jumper, the initial free fall was exhilarating then very peaceful once parachute deployed and just... read more floating down.

seanbO6893SC


10/18/2020

I have had a very good experience and the skydiving instructor was brilliant. I loved the free fall part more. They are taking COVID-19 restrictions very seriously

ibnealmas


10/17/2020

The instructor was excellent a fellow Scot which made it easier and I've also done static line jumps before, Dis saw awesome spins and turns and looking forward to doing... read more more now I have the bug.

johnmG8450OG


10/17/2020

This was an incredible experience and something I will remember for the rest of my life! Huge thanks to my instructor Kev, who made my skydiving so special and outstanding,... read more made me feel safe and absolutely happy, being up there and enjoying every second of this unforgettable event. Another huge thanks to camera man Marian, who captured my adventure and made a great video of it!
Thank you for supporting me in fulfilling one of my dreams - skydiving on my birthday! I will never forget my time in the air! It was absolutely beautiful, exctiting and worth it!
Very welcoming, friendly and professional team! Highly recommend going for it with this Skydiving Centre!!!

katerina_st123


10/16/2020

My sister and I had a great day today! My jump was fantastic. The instructors were all very friendly and did a good job of keeping us calm and excited.... read more They were very communicative and patient and made me feel very safe and looked-after. The jump itself is an incredible experience and I would definitely go again.

The centre were very communicative about what to expect for the skydive - that it would be weather dependent, and that - especially due to the pandemic- we should prepare to be at the centre for the day. So we packed a picnic (and some blankets in case we got cold!) and distracted each other from our nerves!

This was our 5th time lucky - but we'd only made the trip to the centre once before. They made rebooking easy, and on the day that we were sent home they explained the situation and why the weather conditions made it unsafe to jump. On the other occasions we were contacted by the centre advising us not to travel and rebooking was simple.

If I had to pick one thing to improve, I would say that the facilities (eg toilets) could do with an upgrade - but everything was clean and in good condition. They were very careful to maintain social distancing and sanitising practices.

Thanks Chris for not dropping me! <3

poisonousfroggy


10/16/2020
OUR LOCATION
Chatteris Airfield, Block Fen Drove, Wimblington, March, Cambridgeshire. UK.
!
Sat Nav postcode: PE15 0PL
North London Skydiving Centre is ideally positioned just outside the controlled airspace zones for London Stansted, Luton, Heathrow and Gatwick - meaning we can genuinely get the altitudes we advertise (weather permitting) without any air-traffic control restrictions.
Drive time from the M25 London orbital motorway, or from the Eastern side of Birmingham, is about 90 minutes.
If travelling by train head for March railway station. The airfield is then a short taxi ride (about 10 minutes) from the station.

CONTACT US
ELIGIBILITY CHECK LIST
TO TAKE PART YOU MUST BE...
• Aged 16 or over. There is no maximum age but those under the age of 18 will need written parental consent using *BPA Form 106.
• Able to sign *BPA Medical Form 115A, or obtain doctors consent using *BPA Form 115B.
• Of reasonable proportions and weight limit of no more than 16 stone (102Kg) fully clothed.
Similar rules apply to all centres within the UK.