UK Tandem Skydive Specialists
First time Skydiving
for London, East Anglia
& the Midlands
Proud of our award winning reputation for excellence!
HOW HIGH DO YOU
WANT TO GO?
15,000ft or 10,000ft, whatever you decide it'll be an experience you'll remember forever!
15,000FT
2.8 Miles High
60 SECONDS FREE FALL
5 MINUTE PARACHUTE RIDE
Our ultimate tandem skydive experience and the highest in the UK.
Prices start from £239
Available Weekends only
10,000FT
1.9 Miles High
30 SECONDS FREE FALL
5 MINUTE PARACHUTE RIDE
Our more traditional tandem jump experience that will leave you buzzing.
Prices start from £179
Available every day we're open
JUMP GURUS

TANDEM INSTRUCTOR
Chris
---
Total Jumps
11,500
---
WHAT OUR CUSTOMERS SAY
"What can I say. Chris was the best skydiving instructor I could have hoped for and more. One word: AWESOME!!"
MEET OUR OTHER JUMP GURUS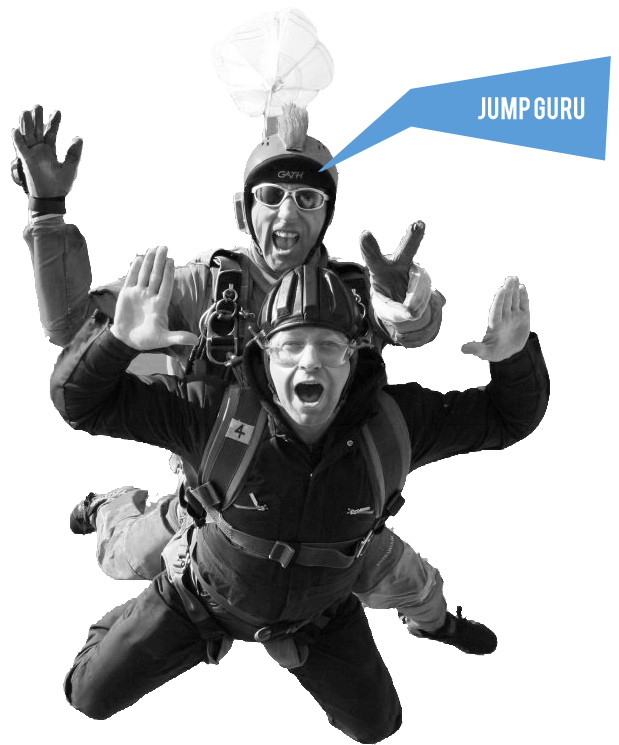 WHY US?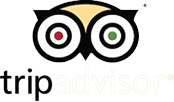 Rating:

5.0

|

1537

Reviews

Such a wonderful experience. The place is easy to find. Friendly receptionists, lovely and very experienced instructors and pilots.
Thanks to Glen Staley and Sean made it super safe with... read more some incredible photos! Couldn't recommend enough

abigailsT8198FL


4/21/2021

Kev was really friendly and easy-going, making the jump fun. Covid regulations well done, which was reassuring and made the whole experience feel safe. I'd love to jump again and... read more have recommended my friends to take the leap here! Better to get here before 7.30 to ensure you jump in the morning and avoid waiting most of the day, but it is fun to watching others jumping so make sure to stick around for at least one go besides your own.

DrBlueKitten


4/19/2021

North London Skydiving Centre was the best thing I've ever done! The staff were so friendly and reassuring they made me feel so comfortable! Would recommend to anyone to do... read more it. If they were to do it then definitely to do it with North London Skydiving Centre. Can't wait to do it again!

MarkRyan1994


4/19/2021

The most amazing experience made absolutely perfect thanks to the amazing team at North London Skydiving Centre. I felt assured, safe & comfortable from start to finish & could not... read more of asked for a better instructor in Gary - thank you for making my day with you extra special! Would come back in a heart beat! Thank you thank you thank you

K958PZkatem


4/19/2021

The experience is sooooo amzing!
It's not as scary as it seems! Quite interesting!
And the coach is really kind to let me try to turn around in the air!
... read more /> I would like to learn skydiving in the future! Maybe try to loop the loop! lol
It is cool and safe! Can't wait to try it again!

lenoralee


4/19/2021

I would personally like to leave this review as yesterday's experience was insane!! It was truly an amazing experience from start to finish and myself and Chelsea have raised nearly... read more £3000 for The Lily Mae Foundation.
All the staff were really friendly and they made me feel completely at ease! I would love to give a big special shout out to Tim Hanlon, who was absolutely fantastic. He made me feel so comfortable and spoke to me throughout! Also to Kev Dynan who was able to capture some amazing photos and footage!
Honestly, I cannot put into words how amazing this experience was!! You must by the photos and videos!! Watching this experience back and sharing with friends a family has been great.
We met some amazing people who were also jumping on the day and we thank everyone for the support.
Thank you so much Skydiving Centre North London! I will be highly recommending you to anyone who is considering doing a skydive!
Thank you again.

Lauralayla21


4/18/2021

Fabulous experience with lovely staff!! Excellent memorable 16th birthday present for my sister and the family. I would highly recommend north london skydiving centre!!

therealguy990


4/18/2021

I cannot recommend North London Sky Diving Centre enough. All staff were so friendly and helpful from start to finish (and I was literally there all day as I was... read more the last to sign up) my instructor, Tim, was so calm and supportive and made the experience what it was. Definitely 10/10

CatrionaMary12


4/18/2021

Honestly literally the best moment of my life everyone was so nice and welcoming you could have a laugh but also was very professional my tandem parter Kevin was a... read more joker hahaha highly recommend to anyone and everyone so so so good

Ollie_a_w


4/18/2021
OUR LOCATION
Chatteris Airfield, Block Fen Drove, Wimblington, March, Cambridgeshire. UK.
!
Sat Nav postcode: PE15 0PL
North London Skydiving Centre is ideally positioned just outside the controlled airspace zones for London Stansted, Luton, Heathrow and Gatwick - meaning we can genuinely get the altitudes we advertise (weather permitting) without any air-traffic control restrictions.
Drive time from the M25 London orbital motorway, or from the Eastern side of Birmingham, is about 90 minutes.
If travelling by train head for March railway station. The airfield is then a short taxi ride (about 10 minutes) from the station.

CONTACT US
ELIGIBILITY CHECK LIST
TO TAKE PART YOU MUST BE...
• Aged 16 or over. There is no maximum age but those under the age of 18 will need written parental consent using *BPA Form 106.
• Able to sign *BPA Medical Form 115A, or obtain doctors consent using *BPA Form 115B.
• Of reasonable proportions and weight limit of no more than 16 stone (102Kg) fully clothed.
Similar rules apply to all centres within the UK.