UK Tandem Skydive Specialists
First time Skydiving
for London, East Anglia
& the Midlands
Proud of our award winning reputation for excellence!
HOW HIGH DO YOU
WANT TO GO?
15,000ft or 10,000ft, whatever you decide it'll be an experience you'll remember forever!
15,000FT
2.8 Miles High
60 SECONDS FREE FALL
5 MINUTE PARACHUTE RIDE
Our ultimate tandem skydive experience and the highest in the UK.
Prices start from £239
Available Weekends only
10,000FT
1.9 Miles High
30 SECONDS FREE FALL
5 MINUTE PARACHUTE RIDE
Our more traditional tandem jump experience that will leave you buzzing.
Prices start from £179
Available every day we're open
JUMP GURUS

TANDEM INSTRUCTOR
Chris
---
Total Jumps
11,500
---
WHAT OUR CUSTOMERS SAY
"What can I say. Chris was the best skydiving instructor I could have hoped for and more. One word: AWESOME!!"
MEET OUR OTHER JUMP GURUS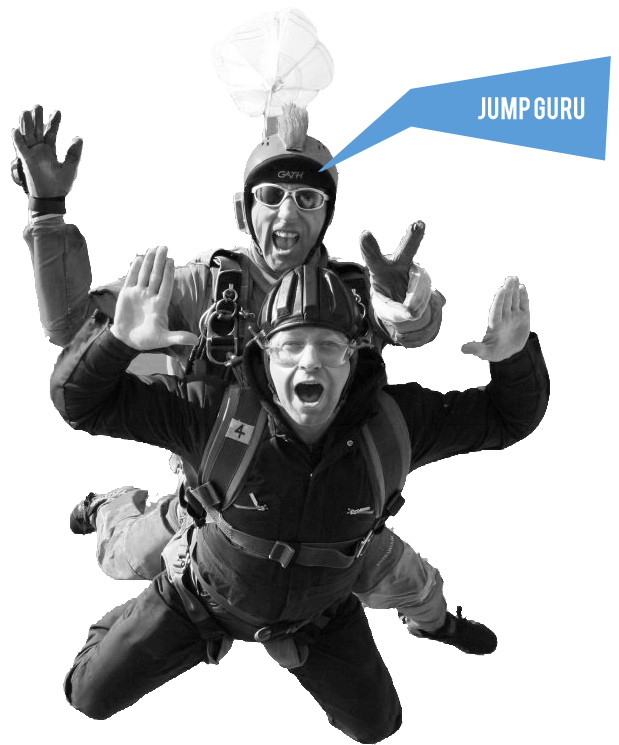 WHY US?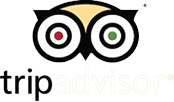 Rating:

5.0

|

1537

Reviews

Did my first jump for my 27th birthday.
Excellent experience! Quick and thorough briefing.
Good explanation on the procedure and filming packages.
I would recommend to arrive before... read more opening times and queue up.
Tim, my instructor did a perfect job, also the photographer, I don't remember the name ( young polish guy ) was amazing.
Will definitely do it again and convince some of my friends to join.
Regards Claudio

Claudiokolos


5/13/2021

Amazing sky dive definitely worth doing very friendly staff easy tutorial and well experienced and the price ain't bad either ..my instructor was called Glen and he was amazing he... read more knows his stuff and it was a pleasure doing this tandem with him, next time I'm going for 15,000 ft
highly recommended and one of the best sky diving places to go to.
It took us around 4 hours to get there from Brighton but it was well worth the trip..

mysticalarab1723


5/12/2021

This is my 2nd Tandem skydive with N. London skydiving and again a fantastic experience. Steve was my instructor again and like the 1st time made me feel at ease... read more and just enjoy the moment.
Couldn't highly recommend enough if this has been on your bucket list just pop along to Chatteris airfield you won't regret it

P9111ZXdavidw


5/12/2021

Had an awesome first skydive.. amazing experience made better by the very friendly & professional guys and gals that work there. In particular a shoutout to Chris who I did... read more my tandem with! + also Marian the cameraman who captured my best angles.. both made me feel safe + at ease. Will be back soon!

sophiepP6979WV


5/11/2021

This was my first tandem skydive and it only made me want to do it again and again! Kev was very reassuring and fun! The whole experience was super smooth... read more and I recommend it highly!

shreenab2016


5/10/2021

Great experience! The mix of lovely staff and reassuring training helped settled any pre-dive nerves!

Brilliant value compared with other UK dive options. Not too far out of London... read more and generally fast and professional experience.

I'll definitely be booking again!

Dannys_Travels_0_0


5/10/2021

A wonderful first time visiting north London skydiving they was amazing all round and they calmed my nerves and make it a really good experience would really recommend... read more it to anyone I'm giving this place a 5/5!

462arronp


5/08/2021

The experience was great. It was so much fun and my instructor Chirs was really good. Definitely a must try adventure, can recommend:)

iiviie


5/06/2021

One of the most amazing experiences I've ever had! There are no words, only who did it knows the feeling! My instructor Gary Small made me feel so confident from... read more the moment we jumped out (I was trying to mask my nerves before), I even asked him if we could stay up there LOL .Thanks to him I felt like a pro when landing, which was my biggest fear. Gary, thanks for being my wings to fly free! Marian Tohanean, my cameraman, made me feel like a star! Only who knows me can tell how I hate cameras. Marian, your skills convinced me to upgrade my package. I feel like jumping out of a plane and fly over and over again, would definitely take these two Gary and Marian, hope to see you again soon, thank you all for providing me and other adventurers your good and organised service and such an exciting experience!

EscobarSA


5/06/2021
OUR LOCATION
Chatteris Airfield, Block Fen Drove, Wimblington, March, Cambridgeshire. UK.
!
Sat Nav postcode: PE15 0PL
North London Skydiving Centre is ideally positioned just outside the controlled airspace zones for London Stansted, Luton, Heathrow and Gatwick - meaning we can genuinely get the altitudes we advertise (weather permitting) without any air-traffic control restrictions.
Drive time from the M25 London orbital motorway, or from the Eastern side of Birmingham, is about 90 minutes.
If travelling by train head for March railway station. The airfield is then a short taxi ride (about 10 minutes) from the station.

CONTACT US
ELIGIBILITY CHECK LIST
TO TAKE PART YOU MUST BE...
• Aged 16 or over. There is no maximum age but those under the age of 18 will need written parental consent using *BPA Form 106.
• Able to sign *BPA Medical Form 115A, or obtain doctors consent using *BPA Form 115B.
• Of reasonable proportions and weight limit of no more than 16 stone (102Kg) fully clothed.
Similar rules apply to all centres within the UK.